10D Tech Has Helped Us Look Into The Future

Since 10D Tech has been working with us, the efficiency and knowledge they bring to the table have been greatly appreciated. They are quick to understand our current needs and help us look into the future. Our IT problems are solved quickly and efficiently thanks to 10D. When we used in-house IT, there were long wait times and a lack of expertise in dealing with certain subjects. This led to frustration on the part of our Students and Staff. They have helped us upgrade our technology infrastructure and devices, which are now vastly superior to what they were just a few years ago. Thanks to their knowledge and expertise, we are able to look into the future and plan for upcoming changes and challenges. We highly recommend their services to any business or organization that is looking for a reliable and trustworthy IT provider. The cost for us to employ them has been worth it in every aspect and we have greatly enjoyed the relationship we have with them. Working with 10D Tech has been a game-changer for us, and we are very grateful to have them on our team.

Dr. Lance
Superintendent
Christian School
Adair Village, OR
Professional, Prompt And Reliable Service That Gives Peace Of Mind

The fact that I always have a knowledgeable person to talk to when running into IT problems, without having to go through a phone tree. When I do have an issue, they are dedicated to a timely resolution, generally within the same day. It gives me peace of mind to know that my business protection from cybercrime is always up to date. I also value that I don't have to worry about the technical aspect of HIPAA compliance.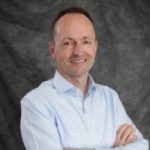 Dr. Frank
Owner
Medical Clinic
Corvallis, OR
Quick Response, Expert Knowledge, Goes the Extra Mile.

Not everyone can afford a technology expert on staff, 10D Tech fills that position for us by always knowing the best solutions to our problems, guiding our technology needs in the best of practice solutions. The willingness to go the extra mile for Old West Federal Credit Union allows us to trust their advice when we strategize for upgrades to our technology and growth of our business. We trust their advice based upon years of service and expert knowledge of treating our business as if it is their own.
IT Director
An Oregon Credit Union
10D Prepared Us Ahead Of Time For Covid-19

10D Tech helped us develop all parts of our network, so technology is no longer a concern and business operations are not at risk. Their IT services are the foundational core of building better future business practices.

10D Tech partnered with BCF staff a few years ago to prepare us for a local emergency/disaster. The commitment to our small team and bringing the Foundation's technology up to date as we prepared for the future, enabled BCF employees to work from home during the pandemic seamlessly.

This preparation was instrumental in the staff's ability to complete regular work tasks and raise more than $300,000 aiding local non-profits and their clients during the pandemic response.

They are responsive, attentive to our concerns, supportive of our needs, educational in approach to bringing on new hardware. AND… Fun people to work with, we are happy to call 10D Tech for IT support.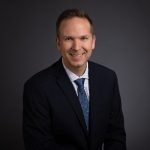 Chris
President/CEO
Community Resource
Corvallis, OR
You Call, They Answer, It's Taken Care Of!

The biggest benefit of using 10D Tech is, without a doubt, having someone local, who reacts promptly and is not someone located in a call center across the country. They are boots on the ground people who care about their community. Their response time is fantastic, as well as not having to go through a phone tree to get someone. Also, there have been numerous times where 10D Tech could have made more money from us by suggesting features that we thought we needed but didn't. Having someone on our side, looking out for OUR interests, versus their bottom line is essential when it comes to building trust. You won't know until you know…and then you'll know.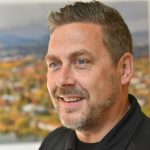 Simon
President & CEO
Chamber of Commerce
Corvallis, OR
We Now Focus On Taking Care of Patients!

The primary benefit of having 10D Tech manage all of our Cybersecurity, Network, Workstations and Telephone systems gave us the ability to focus on providing healthcare instead of fixing a printer or computer issue. We had not worked with any IT provider in the past and were spending way too much time making sure everything was working correctly, now we simply call or complete a support ticket for assistance. The responsiveness is exceptional. 10D Tech took the time to understand what we were looking for, where our deficiencies are, and comfortably remedied the issues we had.
Sam
Practice Manager
Corvallis Pain Management
Corvallis & Albany, OR
Quickest Tech Support Team! Immediate Response!

The cost savings is what initially drew us to 10D Tech, but we discovered right away that 10D Tech has the quickest tech support team; sometimes, they fix issues before we even get through the troubleshooting call.  Our non-profit ministry made the switch to 10D Tech, consolidating services across all of the Adult & Teen Challenge Pacific Northwest offices and have been very impressed with their support, the quick response time and ease of working with them. It's easy to provide support when everything is going well, but when things go poorly, that is when you need great support and 10D Tech provided it when we needed help.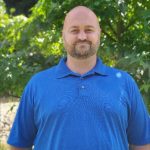 Troy
Center Director
Adult & Teen Support
Shedd, Oregon
Personal, Patient and Easy to Work With!

The most significant benefit of working with 10D Tech is that I have someone I can call. I can speak directly to technicians that I now know and have met face to face. Their customer service is superb; my issue or problem is resolved quickly, usually before the time they set. All of the techs can explain things to me so that I can understand them. Not everyone speaks Tech. They are patient when explaining and giving instructions while training my staff on how to use our new technology. They were able to save us money but bottom line … Customer Service! In this day and age, everything is automated or done through a call center. You can't put a price on customer service. 10D Tech is fast, efficient and local.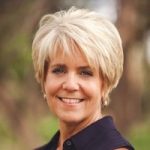 Peggy
Executive Director
Non-Profit Museum
Albany, OR
Committed To Our Success, Great Value

We found the cost of using 10D Tech saved us money compared to similar services from a large national company. They are local and will show up onsite quickly should the need arise. 10D diagnosed an issue the Internet Provider was having and helped us get the provider to fix the problem … all as part of their hands-on service.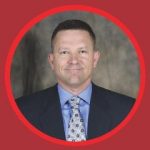 Chris
Owner
Restaurant
Albany, OR
10D Tech NEVER Passes The Buck! Problem Solvers!

The staff at 10D is very responsive to our requests for help. If they are working on another client who has critical issues, they let us know the timeframe to expect our problem to be resolved. Usually faster than what they say it would be.

The initial onboarding process was huge; 10D met with us to review our expectations, map our equipment, critical software and familiarize themselves with our operations. It has made a big difference in the service we received from 10D. Even if the issue was more from our Agency Management Software, Microsoft, or other IT vendors, the 10D staff stayed on top of it, monitoring the outside ticket status until that vendor ticket was closed. The combination of their Computer and Telephone expertise has been unequaled. 10D Tech has never passed a service issue back to us to handle with our vendor service providers.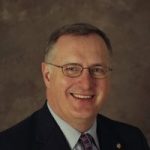 Steven
Senior Vice President
Insurance Firm
Corvallis & Albany, OR